Make the most of your shopping experience by creating
an account. You can:

Access your saved cars on any device.
Receive Price Alert emails when price changes,
new offers become available or a vehicle is sold.



Not registered? click here
Shipping
Vehicle Shipping Estimates to Each Continental U.S. State's Capital. 
Tampa Bay AutoNetwork Ships Vehicles Nationwide, so Even if You are Not Local to Us, We Can Ship the Vehicle of Your Dreams Directly to You!  Therefore, We've Listed The Most Common Vehicle Shipping Estimates from Tampa, FL to each U.S. State Capital so You Can Get a General Idea of What Shipping Charges Would Be.
Local Shipping Available!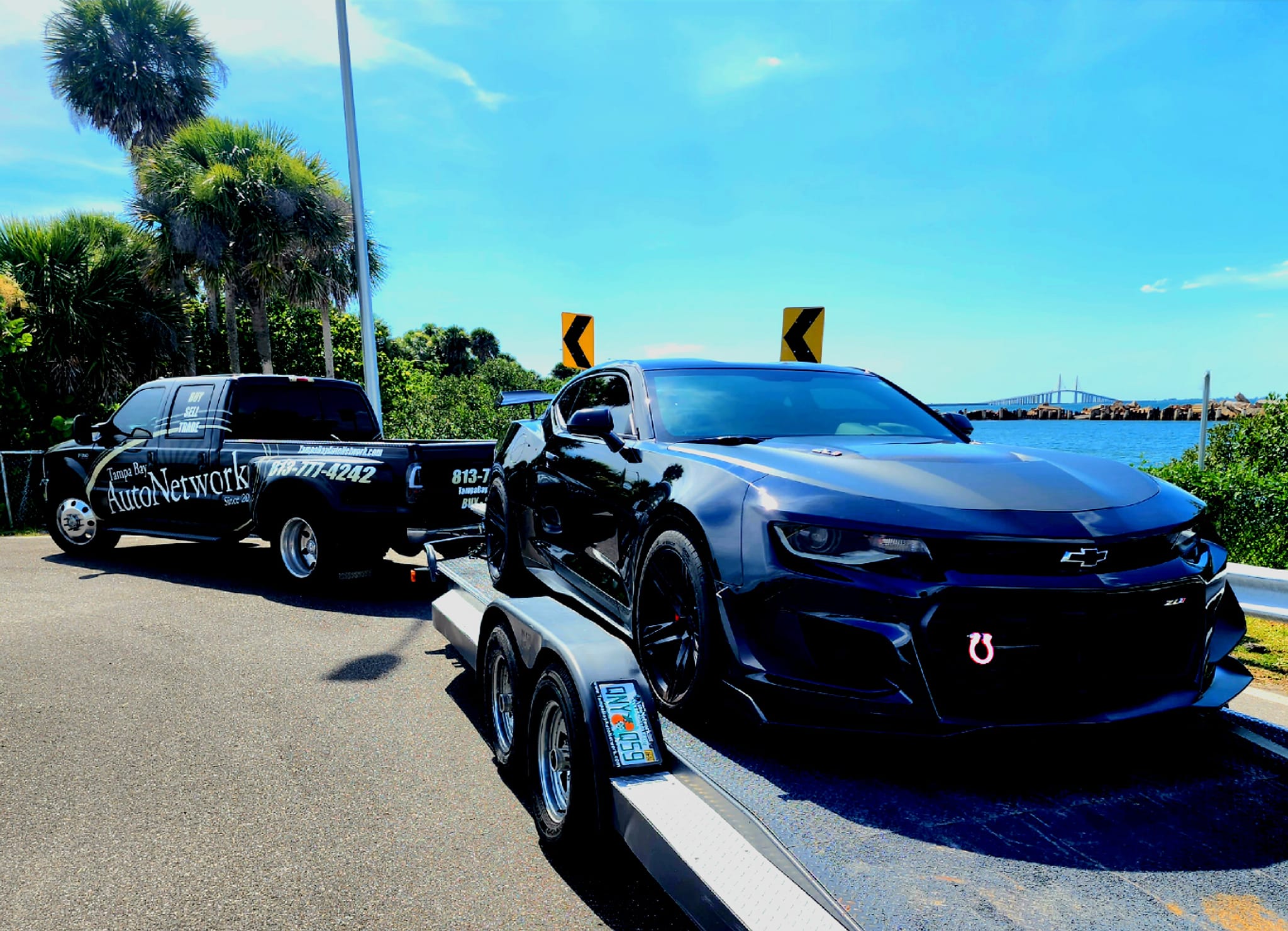 There are a number of factors that can impact the final vehicle shipping costs including travel distance, actual delivery location, whether the vehicle is shipped in an open or enclosed carrier as well as the vehicle type and current gas prices.  All estimates listed below are in an open carrier and include insurance.
Give Us a Call at 813.956.8086 and Let Us Know What Vehicle You are Interested In and Your Zip Code for a Personalized Quote in Minutes.
---
Alabama, Montgomery – $600
Arizona, Phoenix – $1,000
Arkansas, Little Rock – $850
California, Sacramento – $1,100
Colorado, Denver – $1,000
Connecticut, Hartford – $850
Delaware, Dover – $700
Florida, Tallahassee – $550
Georgia, Atlanta – $600
Idaho, Boise – $1,250
Illinois, Springfield – $785
Indiana, Indianapolis – $850
Iowa, Des Moines – $925
Kansas, Topeka – $870
Kentucky, Frankfort – $815
Louisiana, Baton Rouge – $695
Maine, Augusta – $945
Maryland, Annapolis – $775
Massachusetts, Boston – $875
Michigan, Lansing – $760
Minnesota, Saint Paul – $950
Mississippi, Jackson – $765
Missouri, Jefferson City – $910
Montana, Helena – $1,275
Nebraska, Lincoln – $930
Nevada, Carson City – $1,185
New Hampshire, Concord – $840
New Jersey, Trenton – $770
New Mexico, Santa Fe – $1,100
New York, Albany – $840
North Carolina, Raleigh – $670
North Dakota, Bismarck – $1,155
Ohio, Columbus – $800
Oklahoma, Oklahoma City – $820
Oregon, Salem – $1,315
Pennsylvania, Harrisburg – $730
Rhode Island, Providence – $850
South Carolina, Columbia – $640
South Dakota, Pierre – $1,165
Tennessee, Nashville – $690
Texas, Austin – $790
Utah, Salt Lake City – $1,100
Vermont, Montpelier – $895
Virginia, Richmond – $725
Washington, Olympia – $1,230
West Virginia, Charleston – $725
Wisconsin, Madison – $775
Wyoming, Cheyenne – $950